Polish Christmas is unique. There's no doubt about it. We hope that one day you'll come and feel this amazing Polish Christmas atmosphere on your own. Wander around the beautifully decorated streets of the Polish cities, visit the Christmas markets or see the Epiphany parade. But you can bring a little bit of Polishness already to this year's Christmas celebration with our short e-book.
We want to share some of this joyful Christmas atmosphere with you. "How To Polish Your Christmas" takes a look at the Polish Christmas traditions and gives you ideas, some of which can become a part of your Christmas celebrations.
From our e-book you will learn all about how people in Poland prepare for Christmas and how they celebrate it. You will also find some easy DIY ideas for Polish Christmas ornaments and a couple of Polish Christmas recipes.
Your payment will be processed by Stripe. Once your payment is complete, don't close the tab. You will be re-directed to the download page. In case of any trouble with your payment or with downloading your PDF file, contact us at: [email protected]
What else can you do with us?
We're putting all our hearts into bringing a bit of Poland to your homes. Purchasing our e-book or signing up for our online Polish language course means a lot to us. Thank you!
Sign up for our online Polish course
Sign up for our online video course and learn some basic Polish at your own pace, with the language instructor, Dorota, at your disposal to help you discover the secrets of the Polish language.
The course consists of 36 bite-sized videos and 25 printable worksheets and takes about 9 weeks to complete (although you can take your time if you need, or quite the contrary: complete it faster).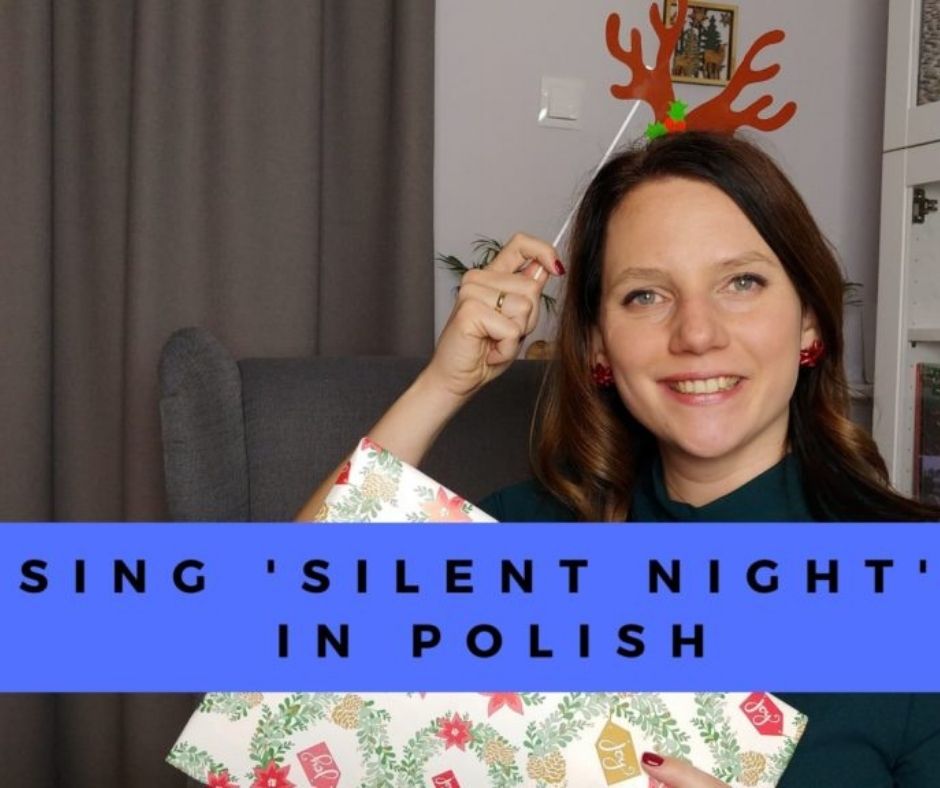 Learn to sing 'Cicha Noc'
You can also learn some basic Polish Christmas vocabulary and learn to sing 'Silent Night' in Polish from our (free) YouTube video. Don't forget to click the thumbs up button and comment if you like the video. Dorota's really looking forward to you singing 'Cicha Noc' this Christmas!