The first day of spring has come, it's time to celebrate! Many storks have already come back to Poland and are building their nests, but judging from the naked trees, it is not quite obvious that winter has actually gone. Does it need a bit of help with that? No problem! We have our own little ways to make spring come sooner. Let's see how the Polish traditionally say 'goodbye' to winter.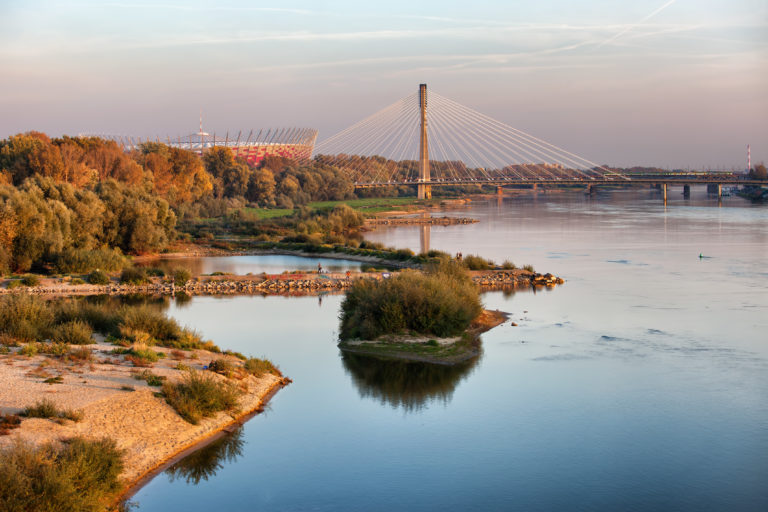 An old folk custom that survived in Poland, the Czech Republic, Slovakia and Lithuania, is drowning (or burning, or both) a straw effigy dressed in female clothes - Marzanna. Marzanna symbolizes death and rebirth of nature. Setting it on fire or drowning it is supposed to chase winter away and make spring come sooner.
The drowning of Marzanna used to take place on the fourth Sunday of Lent, but in the 20th century the date of this tradition was set to March 21.
Nowadays it's mostly kindergarteners and school children that prepare beautiful Marzannas for contests or drown them in rivers during field trips with their classmates. Or at least those of them who actually manage to arrive at school at all. You see, on the first day of spring, many adolescents never actually get there, because it is also traditionally the Truant's Day, an unofficial occasion to skip school (and say 'goodbye' to winter and celebrate spring).
In no time, Polish nature will awaken, the trees will be covered with buds and bright green leaves, the ground will disappear under a lush carpet of succulent grass, the birds will chirp their most awesome spring songs, and Poland will charm everyone with its unspoiled beauty.
Perhaps for some of you the first day of spring is also when your vacation ideas are reborn. Spring is definitely a wonderful time to visit Poland. The good news is that we still have available places for our Ultimate Poland and Polish Delight tours (click on the name of the tour to check the dates and prices). Or why not let us design a customized tour of Poland for you that will let you enjoy Polish spring to the fullest?