The recent book fair in Warsaw and the celebration of Children's Day on June 1st have inspired us to write a cycle of posts about Polish books in translation. Books are always a great idea for a present, especially for children, who benefit from reading at so many different levels. If your children's or grandchildren's birthday is coming and you haven't decided on what to buy yet, go for Polish literature for kids. You can actually get some interesting and beautifully illustrated books translated into English. Let's start with some classics.
Polish prose: Janusz Korczak
His real name was Henryk Goldszmit and he was a famous Polish pedagogue, educator and children's author. There was more to his writing than just entertaining kids. He wanted to help children with problems to find a way to express themselves.
The adventures of King Matt the First are probably known to children in fourth grade of elementary school all over Poland. The book was first published in 1923 and it was the first of Korczak's books to be translated into English. You can get Richard Lourie's translation, published by Vintage Publishing. It tells the story of a sensitive little prince, who is full of anger. He was crowned king after his parents died of illness. In a fairytale form, Korczak prepares children for the problems and dilemmas that adult life brings. There has also been a sequel entitled Little King Matty and the Desert Island (traslation: Adam Czasak).
Kaytek the Wizard is another well-known book by Korczak, which was translated into English by Antonia Lloyd-Jones, an excellent translator of Polish, and published by Penlight Publications. It is about a schoolboy that gains magic powers. But it is also a book about growing up. Kaytek has to deal with his superpower. At first he uses it in a very selfish way. Over time he learns that his power can make other people suffer if he uses it in the wrong way. He has to learn his limitations and choose between good and evil.
Polish poetry: Julian Tuwim
Tuwim, the co-founder of the Skamander group of experimental poets, is known by three generations of Poles for his children's literature. You can read all the wonderful plays on words in English in his rhythmic poem Locomotive and the hilarious poems The Turnip and The Birds' Broadcast, adapted from the Polish by Bernard Gutteridge and William J. Peace, with classic, pre-war illustrations by Lewitt and Him, published by Thames&Hudson.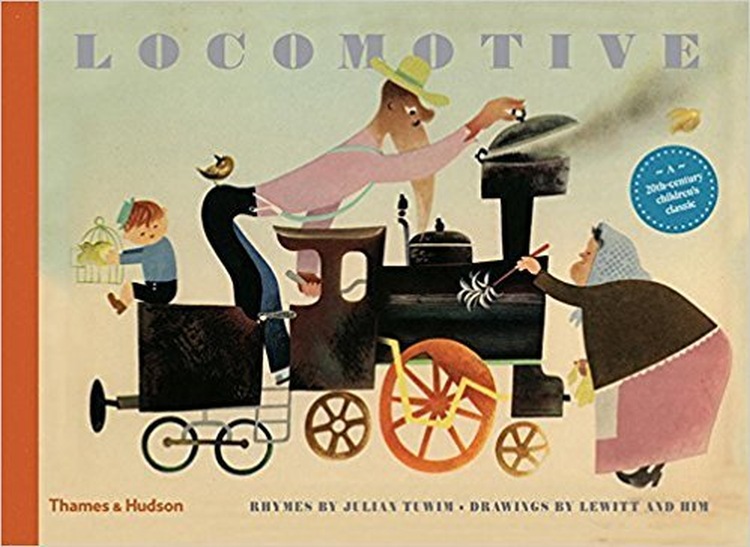 Another Tuwim book available in English is Mr. Miniscule and the Whale, translated by Antonia Lloyd-Jones and published by Book Island. It is a humorous rhyming story of a tiny explorer and his extraordinary cruise in search of the biggest living creature. It was illustrated by the famous Polish illustrator, Bohdan Butenko.
Next time we will take a close look at modern Polish children's literature, which is quickly gaining popularity all over the world.